All promotional codes must be entered on the final payment page of the checkout process, before payment is taken. Please note that when using PayPal Express, you'll need to navigate through their payment pages before being returned to our payment page, where you can then enter your promotional code.
Find examples below of the pages with the promo code link handily highlighted in the red box. Payment won't be taken until you've clicked 'Pay now' on whichever of these two pages you are presented with:
PayPal Express: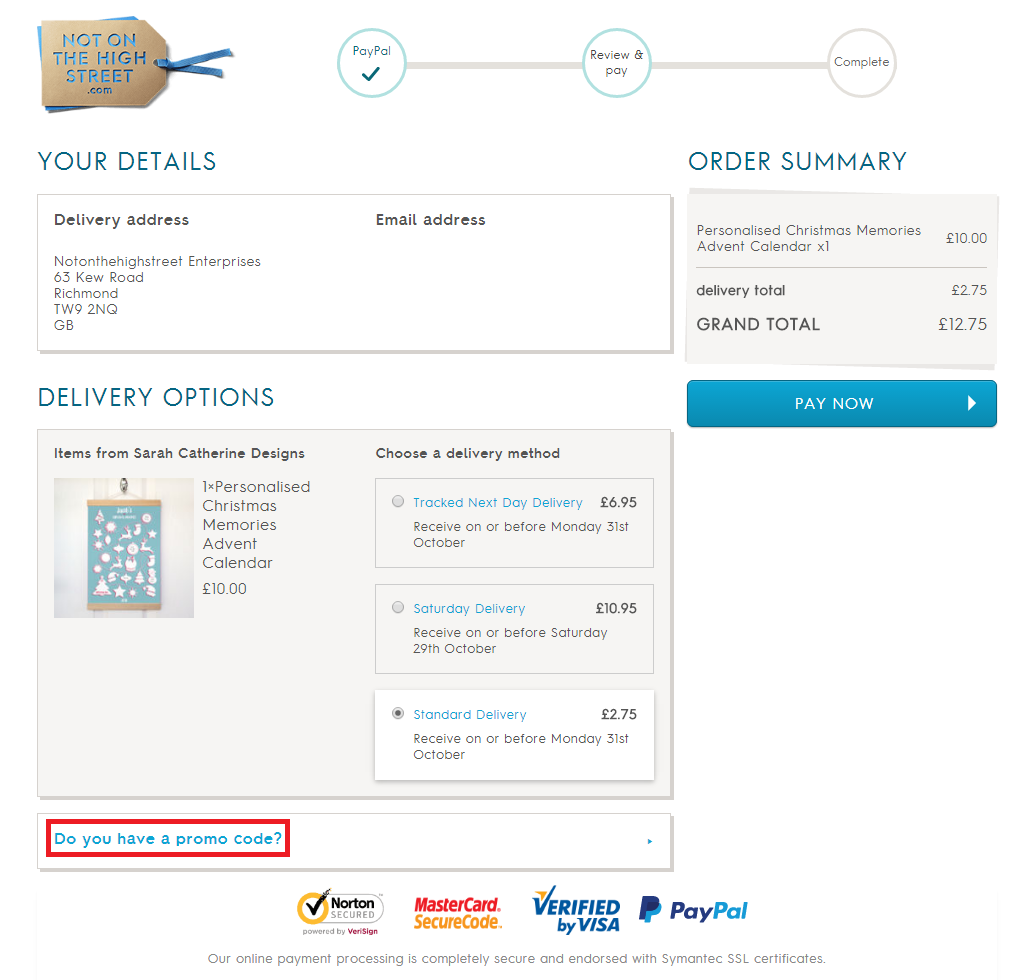 Standard Checkout: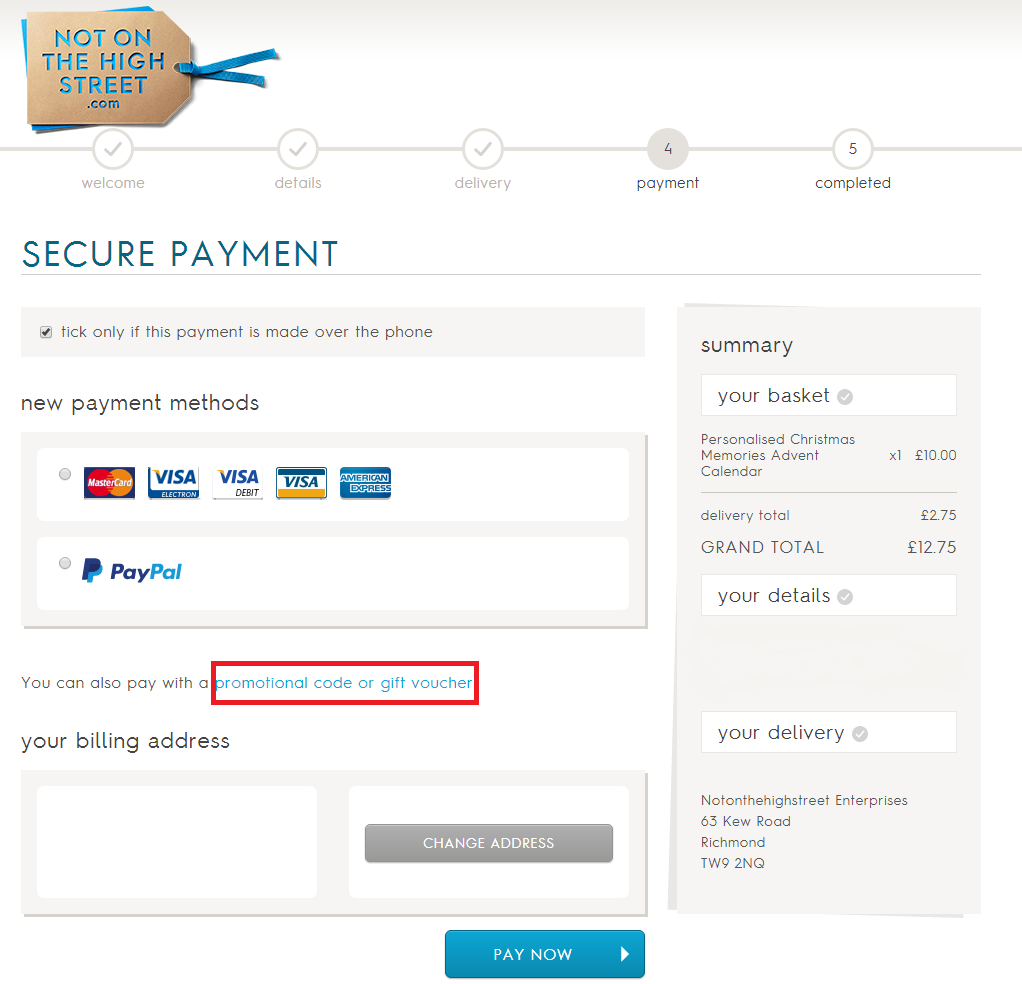 Alternatively, if you didn't find what you were looking for, please see below for related articles.