Please note: If you need to upload photos to your order, you will need register for an account by following these steps.
For any other enquiries regarding your order, please see the below steps.
Within your order confirmation email, click the link on the relevant product that you wish to contact the seller regarding your order.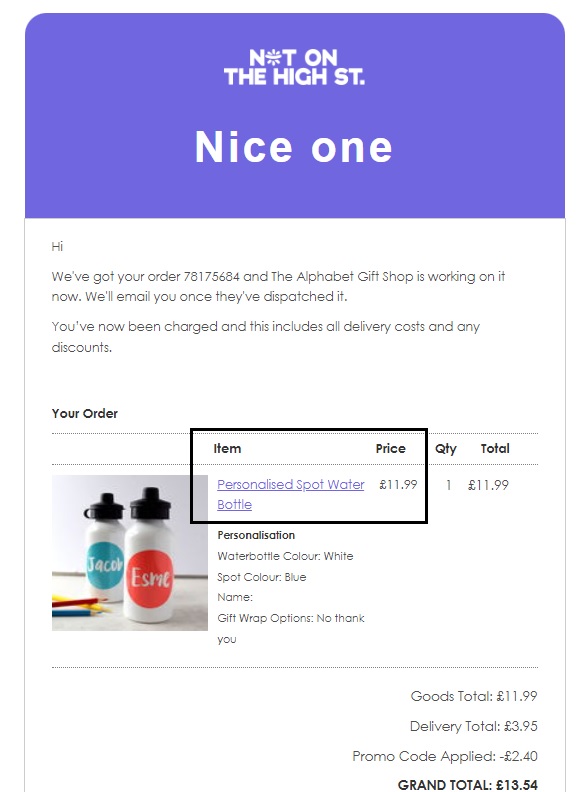 Once you have clicked the link, this will take you to the relevant product page. From there scroll to the bottom of the page, where you find the sellers store information and contact seller link. Click on the contact seller link to start your conversation with the seller.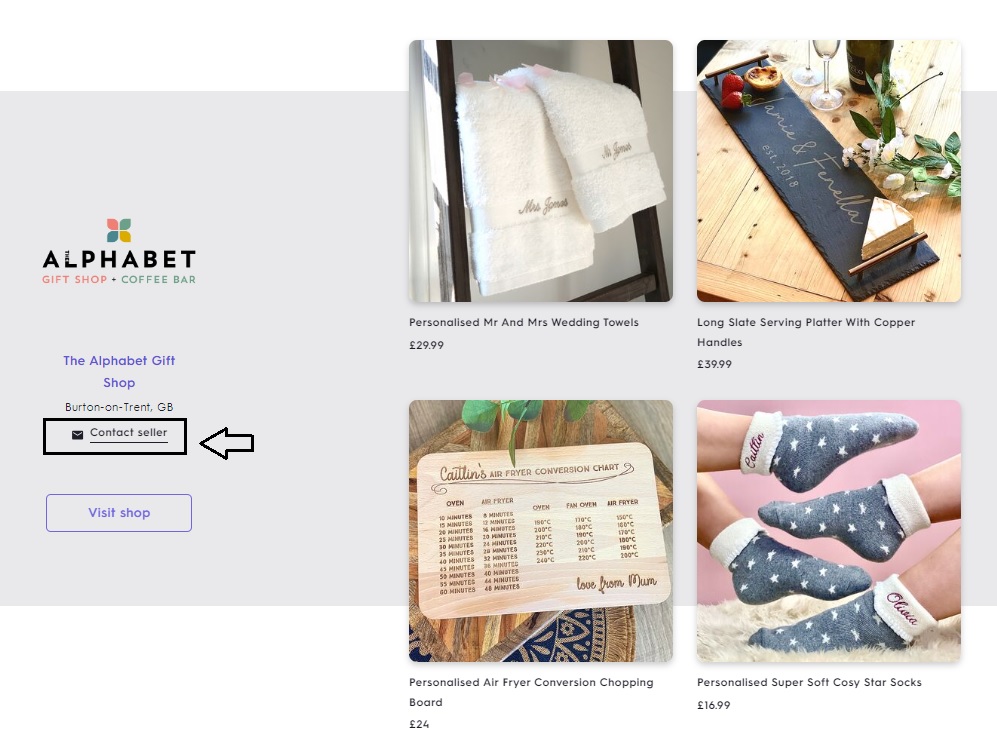 Once you have clicked on the contact seller link you will be presented with a message box where you can contact the seller with your enquiry. Please ensure you include your order number, so that the seller can quickly identify what your enquiry relates to.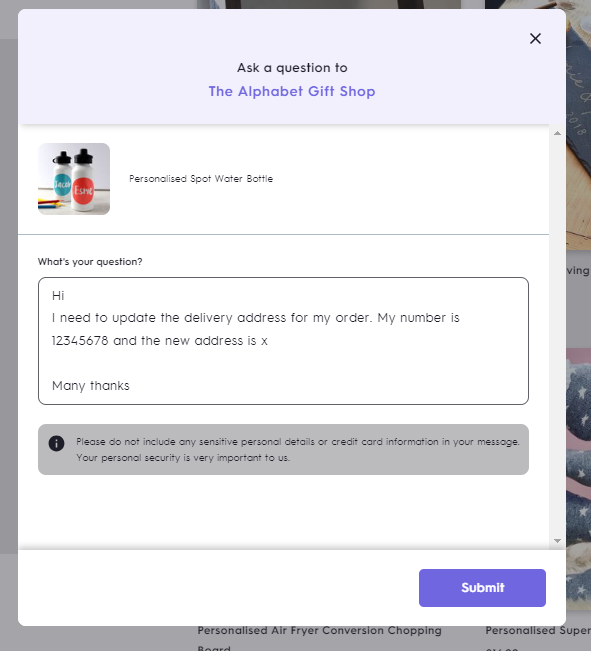 Our sellers aim to respond to customer enquiries within 24 hours but please note that contacting the seller via this method may cause a delay to the processing of your order.
If you didn't find what you were looking for here, you may wish to visit our FAQ's where you can find lots of helpful articles.
.