If you have completed your order via Guest Checkout, you can contact the Seller by your Order Summary Page. Please note that you will need to register for an account or log in to your existing account via your order summary page to upload a photo to your order.
Locate your order confirmation email and here you'll find a link to your personal order summary page.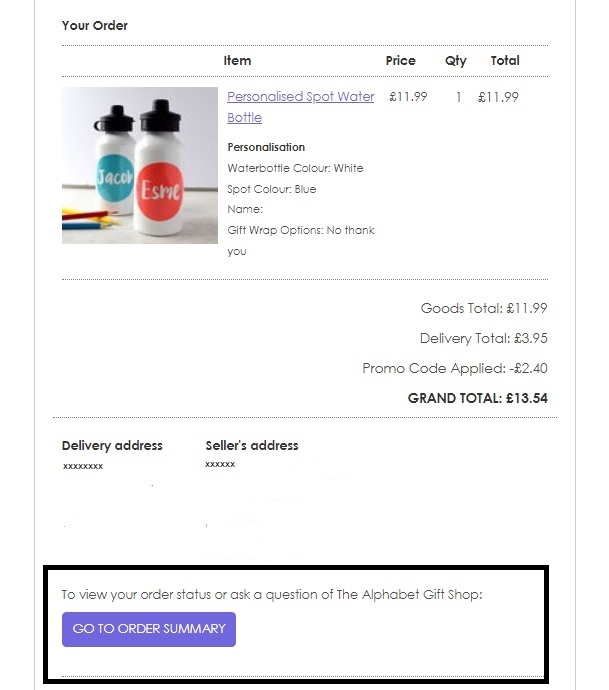 On your order summary page you will see a Contact Seller button located at the top. Click this link to begin contacting the seller.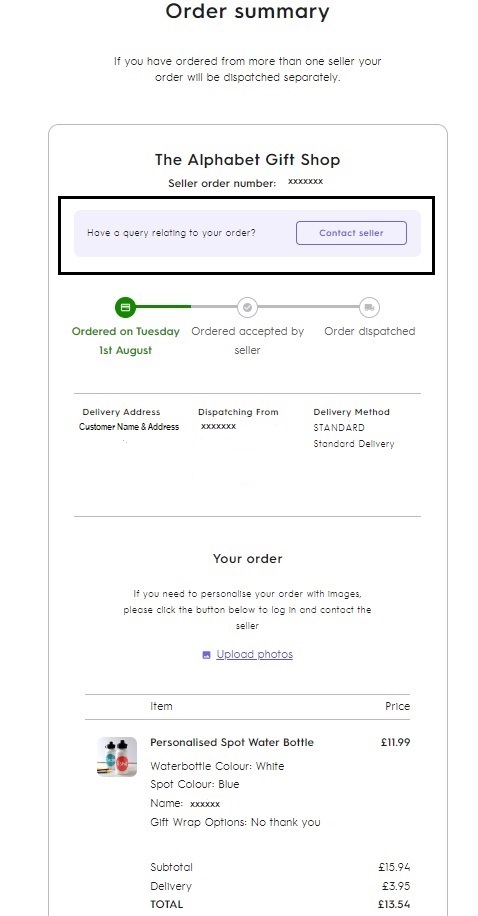 Once you click the Contact Seller button you will be prompted to log in, if you are already a registered customer or to create a new account.
We highly recommend logging into your account, as this will automatically connect your guest order to your order history or registering a new account, as this will make future communications between yourself and the seller much easier and you will be able to upload photos etc.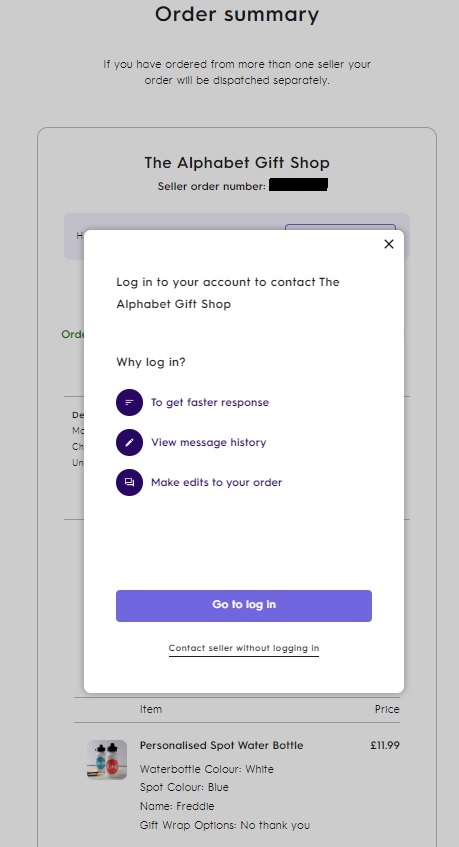 If you didn't find what you were looking for here, you may wish to visit our FAQ's where you can find lots of helpful articles.